You will need to get on the ferry in Gu-shan Ferry Pier in order to get to Cijin Peninsula.
要到旗津半島,要在鼓山輪渡站搭渡輪。
The ferry is facilitated to accommodate motorcycle and bicycle boarding; to get to Cijin Peninsula by car, you will need to go through the cross-harbor channel on the south side.
渡輪有便利措施可搭載機車和腳踏車;但如果要開車到旗津,就要從南邊的過港隧道。
On board the ferry, the sea breeze makes it pleasantly cool even under blazing hot weather. Head toward Cijin on the ferry, and the harbor district is on your left; on your right is the first entrance to Port of Kaohsiung. This entrance is also the earliest entrance after the inception of the port.
即使天氣炎熱,在渡輪甲板吹海風,都相當涼爽。搭渡輪往旗津方向,左邊是港區;右邊就是高雄港的第一入口。第一入口是開港以來,最早的入口。
With a width of about 100 meters, the entrance is very narrow even for a ferry, which makes the entering of large ships a magnificent sight to behold. Therefore, it has always been a major tourist attraction.
甚至對渡輪來說,入口也是很窄,只有100公尺左右,所以大船從這裡進港會很壯觀,因此這裡一直是重要觀光景點。
There is a second entrance next to Hong-mao-gang on the south side that has been operational since 1975. You get to see large ships passing by the harbor over there as well, giving you a very special experience.
還有一個第二入口在南邊,1975年就開始運作,很靠近紅毛港。你在那裡可以看到大船行經港邊,是個相當特別的體驗。
Cihou Battery
旗後砲台
After arriving in Cijin district, you are on Cijin Street upon exiting the perry pier. The remaining pedicabs in Taiwan are still operational here.
抵達旗津後,一走出渡輪站,就是旗津老街。全台灣僅存的三輪車,仍在這營業。
The street is packed with tourists on the weekends and holidays; the traffic volume is more moderate during non-holiday seasons. Follow the signs to get to Cihou Battery and Cihou Lighthouse.
週末假日這條街上滿滿的遊客;平常日子人潮較適量。跟著指標走,就可以登上旗後砲台和高雄燈塔。
Along the way, you will arrive at a Pepper Fish Noodle specialty shop. The shop sign is in both English and Chinese due to the number of foreigners visiting here.
路上你會遇到一家專賣「魚麵」的小店。招牌中英文對照,因為到訪的外國遊客不少。
Pepper Fish Noodle is made using a blend of fish and noodle flour. It tastes extra al dente and goes well with some fish dumpling soup. This local dish is delicious!
魚麵是用魚肉和麵粉混合製成。吃起來非常Q彈,再搭配魚餃湯,很美味的小吃!
Cihou Battery and Cihou Lighthouse are situated southwest and northeast of the same hilltop respectively. Cihou Battery was established during the Qing Dynasty. An artillery war took place here between the local militia and Japanese warship after Taiwan was ceded to Japan.
旗後砲台和旗後燈塔分別在同一座山頭的西南邊和東北邊。旗後燈塔在清朝年間建立。台灣割讓給日本後,地方民兵曾經和日本軍艦在這裡發生砲戰。
The battery provides an impressive overlook of the entire Cijin district as well as the ships moored outside the harbor.
砲台提供你一個印象會深刻的俯瞰視野,可看到整個旗津以及停泊在港外的船隻。
Cihou Lighthouse
和旗後燈塔
The battery and lighthouse were originally heavily guarded military restricted areas. The stronghold was removed in the wake of military modernization, thus enabling tourists to come. Inside the lighthouse, there are light bulbs from various eras worth checking out.
砲台和燈塔原本都是軍事管制區,駐守重兵。但隨著軍事現代化,陣地移走,觀光客才能進到這裡。在燈塔裡面,展示各種時代時使用的燈泡,很值得一看。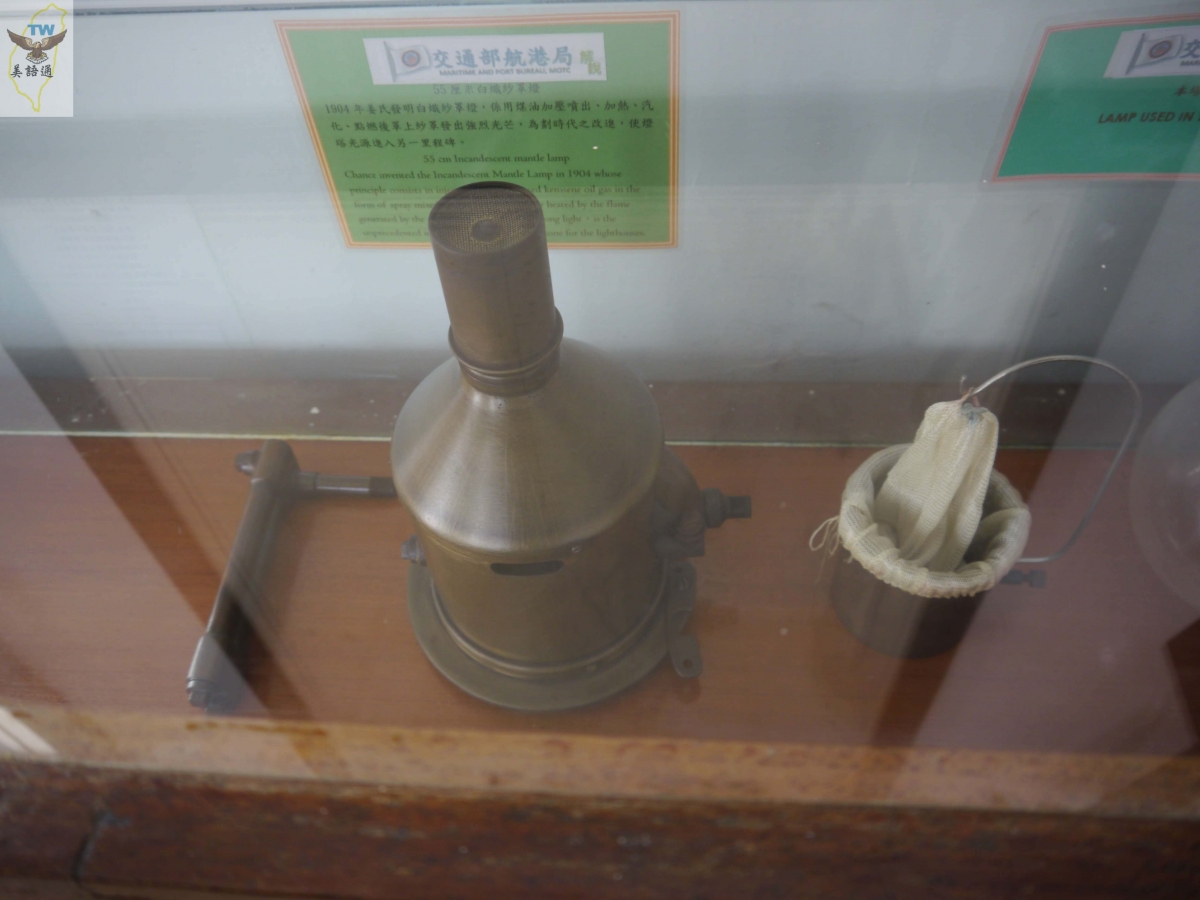 Looking down from outside the lighthouse, you get a scenic view of ships entering from breakwater and going through the narrow waterway. Standing right outside the lighthouse, you can look northeast to see National Sun Yat-sen University, and Britain Consulate, which is packed with tourists.
站在燈塔外面往下看,可以看到船隻從防坡堤進入,通過狹窄港口的景觀。站在燈塔外面,往東北方向看,就是觀光客繁多的英國領事館,以及中山大學。
If you are up for it, feel free to walk down the trail all the way to get to the portside and get a unique experience of looking at ships right before your eyes!
如果還想走,可以走下步道一直到港邊直接看到船隻就在你眼前,這是很特殊的經驗!