There are myriad Japanese Cuisine shops in Taipei.
台北的日本料理店有無數多家。
Among them is the Tien Tsai Japanese Cuisine, which was described by a famous Taiwanese writer Yu-fu as "private home dishes for the traditional Taipei people."
之中這家添財日本料理,被台灣知名作家魚夫形容是,「老台北人的私房菜」。
There are two Tien Tsai Japanese Cuisine Shops; one is on Wu-chang Street; the other is on Kai-feng Street. We came to the one on Kai-feng Street.
添財日本料理有兩家,一家在武昌街,另一家在開封街,我們來的是開封街這一家。
Right behind the Head Office of First Bank, this shop is located next to the Street of Photography Equipment.
這一家位在攝影器材街旁邊,第一銀行總行正後方。
The shop sign reads "established in 1957," letting you know that the flavor has been passed down for 60 years now.
招牌上寫著[1957立],讓您知道口味傳承到現在有60年。
There are quite a few cram schools around the area, and inexpensive gourmet restaurants stand in great numbers. The famous Hua Nan Spare Rib is next door.
週邊有不少家補習班,平價美食餐館林立,知名「華南排骨」就在隔壁。
Red lanterns are hung high outside the Tien Tsai Japanese Cuisine storefront. Donburi Meal Combo items are posted on the glass window next to the doorway.
添財日本料理大門外高高掛著紅色的燈籠,門口旁玻璃窗貼著丼飯套餐品項。
It encourages the passersby who are not familiar with Japanese Cuisine to come eat inside without having to worry about what to order.
鼓勵不熟悉日本料理的路人進店用餐,不用擔心不會點菜。
Walking through the front door, you can see several large-sized Gyotaku prints, showing off the owner's abundant knowledge of the fish market.
走進大門,有幾張大型魚拓,顯示老闆對漁市場是有很豐富的知識。
There are two rows of menus made of genuine wood in the seating area brimming with Japanese allure.
座位區有兩排實木製作的餐牌,很有日本味。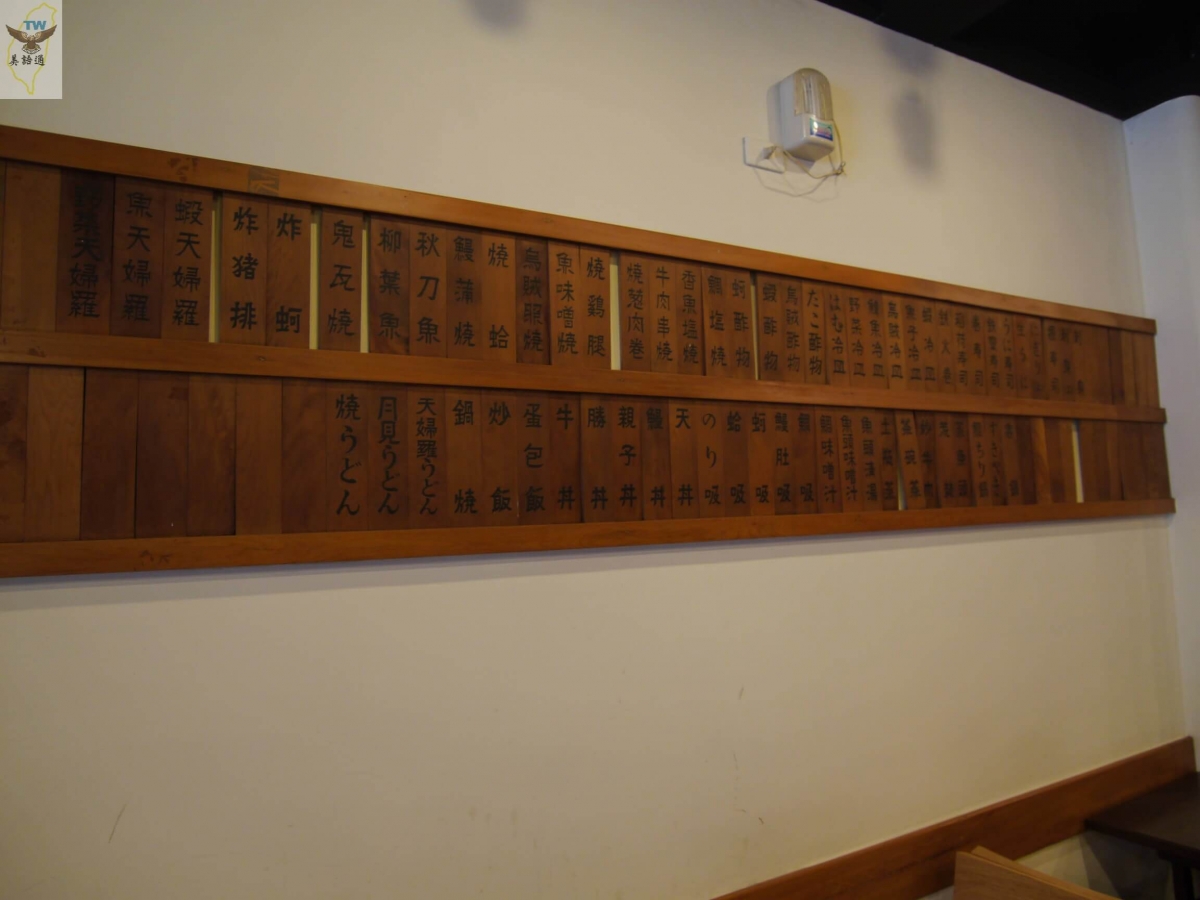 Upon coming into the shop, you can also see a long freezer, neatly displaying various types of fresh food ingredients.
一進門也看到長長的冰櫃,整齊陳列各種新鮮的食材。
Coming to Tien Tsai Japanese Cuisine, you can opt to sit at the bar.
來到添財日本料理,你可以選擇坐吧台。
It's quite a treat to chat with the chef while eating the freshly made Nigiri Sushi by a whole freezer of fresh food ingredients!
在一整冰櫃新鮮食材前,一邊和料理師傅聊天,一邊吃現點現作的握壽司,實在相當享受!
This type of practice is only available at high-end Japanese restaurants. US President Obama had such eating experience at a sushi shop in Tokyo while visiting Japan.
這是日本高級料亭才有的做法,美國總統歐巴馬訪問日本,也曾到一家東京的壽司店這樣吃過。
According to media coverage, this food practice allowed President Obama to see very distinctive food culture.
依據媒體報導,這樣的料理方式,讓總統歐巴馬看到了很不一樣的飲食文化。
We also saw a customer on site inviting the chef to drink a liquor collection that was deposited at the shop.
我們在現場還看到客人,請師傅喝寄放在店裡珍藏的酒。
If you don't plan on solely eating the freshly made Nigiri Sushi, you can choose a regular table next to the bar.
如果不打算專吃現作握壽司,可以選擇吧台旁邊一般的桌子。
Without the firsthand interaction with the chef, the quality of service is still the same.
少了和師傅直接互動,服務品質仍然一樣。
At the forefront of the bar table, there is a large red lantern with "Oden Cuisine" written on it.
在料理台的最前方,還有一個大大的紅色燈籠,上面寫著「關東煮」。
Some people in Taiwan refer to Oden Cuisine as Tian-bula, resembling the pronunciation of Tempura; they are actually two different types of food.
關東煮在台灣,有人會叫甜不辣,和天婦羅的發音很像,其實是兩種食物。
Tempura is Japanese, meaning fried food.
天婦羅是日文,意思是炸物。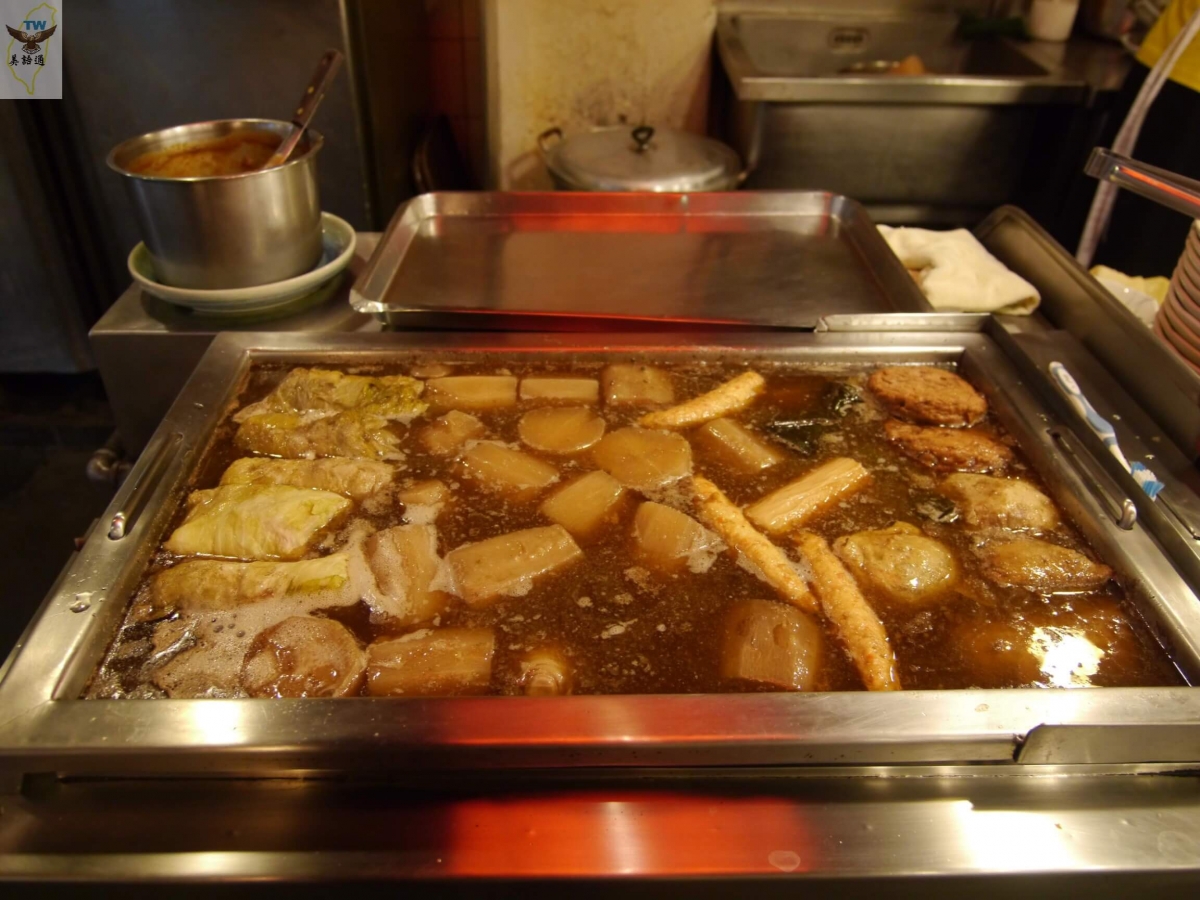 Interestingly, Tempura originated from Portugal. It was a type of food introduced to Japan by a Portuguese Catholic priest in the 16th century.
有趣的是,這是來自葡萄牙Tempura,16世紀葡萄牙天主教神父引進日本的食物。
It was actually fried fish, which was deep-fried fish coated in flour.
其實就是炸魚,將魚肉裹上麵粉油炸。
You can see "Tempura" either on the Tien-Tsai Japanese Cuisine menu or on the wooden menu hung on the wall.
你可以在添財日本料理的菜單,或者掛在牆上的木製餐牌,看到裡面有「天婦羅」。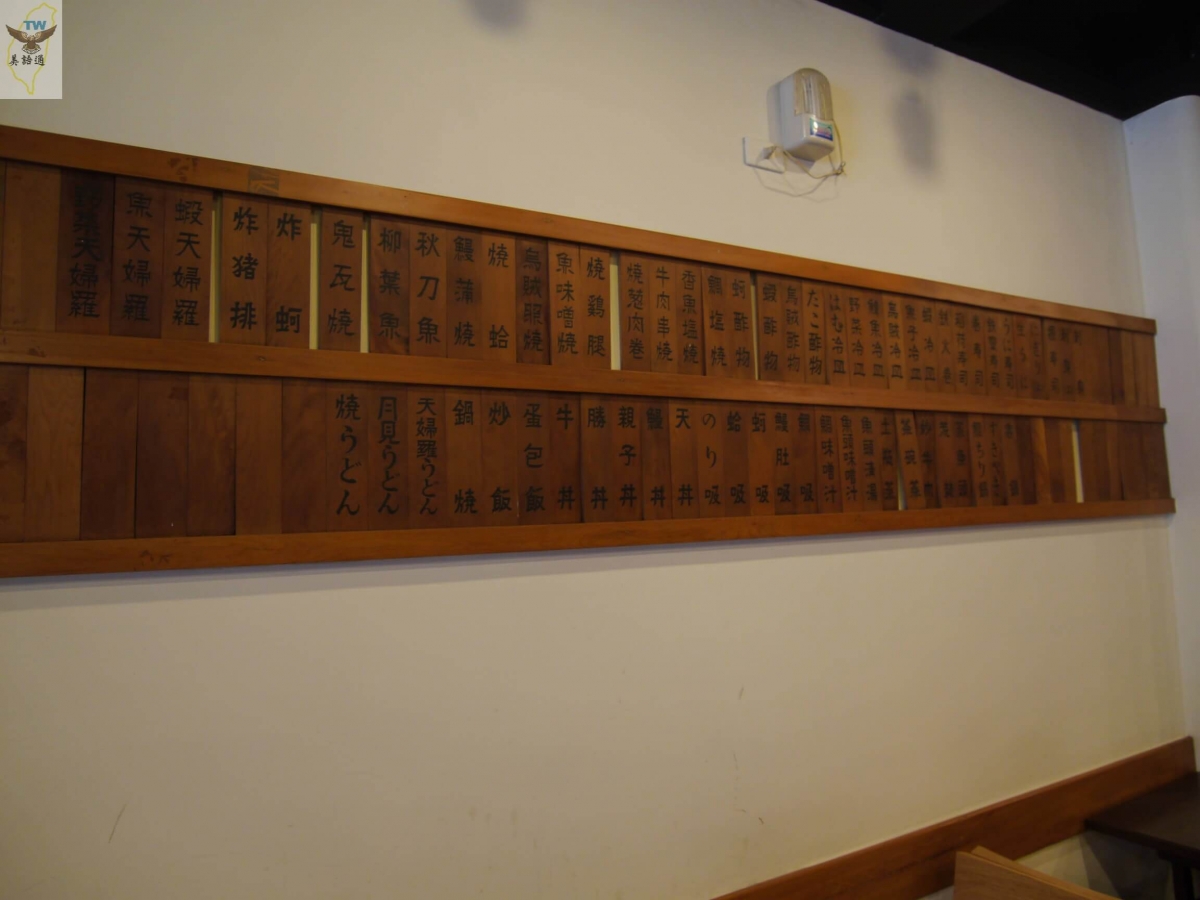 For instance, there are Vegetable Tempura, Fish Tempura and Shrimp Tempura. Don't mistaken them for Tian-bula or Oden Cuisine.
例如野菜天婦羅、魚天婦羅和蝦天婦羅,可別誤以為是甜不辣或關東煮。
Go to the bar if you like to order Oden Cuisine. These are dishes that can only be seen at traditional Japanese Cuisine shops.
如果你要點關東煮,就要到櫃台。這是傳統日式料理店才看得到的料理。
There are many items for you to choose from inside the large rectangular stockpot, such as Taro, White Radish, Burdock, Boiled Egg, Water Bamboo and Cabbage Roll.
長方型的大湯鍋裡面,有芋頭、白蘿蔔、牛蒡、白煮蛋、茭白筍、高麗菜捲,種類很多,任你挑選。
We picked Burdock, White Radish and Tian-bula.
我們挑的是牛蒡、白蘿蔔和甜不辣。
The Burdock was deep fried with fish paste before being cooked in the stockpot.
牛蒡是和魚漿一起油炸,再下湯鍋煮。
The Burdock here is thicker than usual. Upon taking a bite, it's full of juice and sweet taste. It's absolutely delicious!
這裡的牛蒡比一般的厚。咬下去,滿滿的湯汁和牛蒡甜味,相當好吃!
Aside from Oden Cuisine, we also ordered Teriyaki Squid, Japanese-style Salad and Tuna Roll.
除了關東煮,我們也點了照燒花枝、日式沙拉、鐵火卷。
Tuna Roll is a tuna-rolled sushi. There is a slice of raw tuna fish stuffed in the middle, wrapped inside the vinegar rice and coated with green seaweed.
鐵火卷是鮪魚壽司捲,綠色的海苔包上醋飯,中間夾上鮪魚生魚片。
Why isn't it literally called "Tuna Roll" in Chinese, instead of "Iron Fire Roll?" The color of the seaweed is akin to the color of iron. Tuna is red, resembling fire. It's therefore called "Iron Fire Roll" in Chinese.
為何中文字面上不叫「鮪魚壽司捲」, 而是「鐵火卷」呢? 海苔顏色就像鐵的顏色,鮪魚是鮮紅色的,就像火一樣,所以中文叫「鐵火卷」。
What makes the Tuna Roll from this shop unique is its jumbo-sized tuna slice compared to other shops!
跟其它間比,這家鐵火卷的特色是它巨大的鮪魚片!
The color of Teriyaki Squid is not that much different from Blanched Squid, yet the burning aroma makes it taste sweeter.
照燒花枝與川燙作法,顏色不會差太多,卻有炙燒香味,吃起來更甜。
Through the chef's cooking skills, the common and fresh food ingredients become delectable gourmet dishes.
平常卻新鮮的食材,經過師傅的手藝,變成口味很不錯的美食。